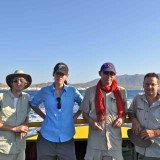 McMaster Obsidian Procurement Expedition (MOPE)
A small team has been working in Greece and Turkey in the summer of 2010 and 2011, collecting geo-referenced geological samples.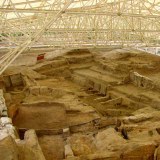 Çatalhöyük, Turkey
Located in the Konya Plain of central Anatolia, Çatalhöyük comprises two large artificial mounds (tells), whose occupation spans the Aceramic Neolithic to Early Chalcolithic, c. 7400 – 5500 cal BC.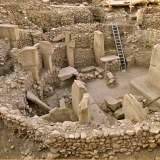 Göbekli Tepe, Turkey
Dated to 10th - 9th millennia cal BC, the remarkable Pre-Pottery Neolithic site of Göbekli Tepe (Urfa Region, SE Turkey) is interpreted by many as the world's oldest temple complex.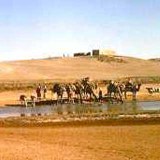 Abu Hureyra, Syria
Located on the Middle Euphrates of northern Syria, Abu Hureyra provides us with one of the most important case-studies into the origins of cereal domestication in the Fertile Crescent, spanning the Epi-Palaeolithic to earliest Neolithic.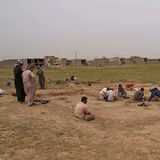 Tell Nader, Iraq
Situated in northern Iraq (Erbil, Kurdistan region), the occupation at Tell Nader appears to span the Chalcolithic down to the Middle/Neo Assyrian Period.
Minanha, Belize
Situated in the north Vaca Plateau of west central Belize, the Maya site of Minanha spans the Early to Terminal periods, constituting a minor royal center in the Late Classic.